Ask any parent and or guardian why Premier Academy, and the answer will always hinge on Academics and Discipline!
Majority of the students enroll at Playgroup in the Kindergarten. And they move all the way to A levels. And this is so with siblings! A student taking over a decade within the gates of Premier Academy just means one thing…their future life rides on what they encounter for this period. In the words of Aristotle, "Give me a child, and I will show you the man." We are keen as these foundation years are spent when the children are in our hands to ensure that children going through Premier Academy live the words of our mission statement: 'Empowering students to become individuals that make a difference in the world'. This is a duty we handle with meticulous attention.
Premier Academy is a rich reservoir of resources-both human and capital- to meet the demands of our students who blossom into young adults as they leave the institution for higher learning. It is also a fertile ground from which our students feed are the extracurricular activities which are a blend of clubs, games and sports as well as other fun activities that spur the psychomotor and affective development in the students.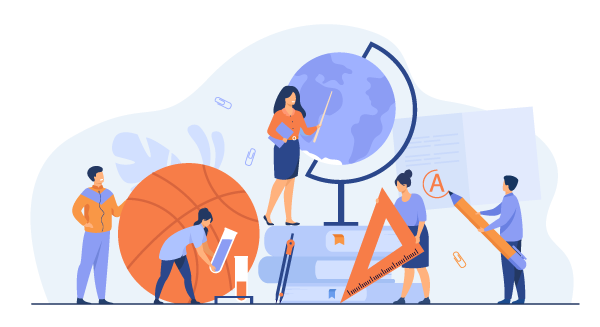 Think of squash, rounders, tennis, badminton, football, netball, rugby, hockey, talent shows, swimming galas….the list is endless. This combo provides a safe outlet valve for the rigorous cognitive classroom activities thereby adding to the attentiveness and alertness that we dearly demand from our learners. Interhouse and interclass competitions enable students to acquire leadership, public speaking, critical thinking, teamwork and problem solving skills. These are part of the 21st century skills that are dearly demanded by the global world.
Further, the world today is looking for all-round individuals hence these co-curricular engagements lend a platform for students to exploit and showcase their talents. We have had students who shine both nationally and internationally. These also enable our students to have an upper hand while seeking admissions to world class Universities and Colleges. that are not only interested in the grades but also out of class prowess.
Premier Academy believes that Discipline is the key requirement for Academics Excellence. Think about progressive pastoral care and the answer is ultimately Premier! We run a Personal, Social Health, and Economic (PSHE) curriculum that focuses on developing a whole person emotionally, psychologically, physically, mentally and spiritually. This comprehensive curriculum prepares students not only for their life in school but also life at home and later years after school. The students go through topical issues such as self-awareness, perseverance, resilience, friendships, appropriate study habits, responsible use of the media just to mention but a few.
On Academics, Premier rides the crest! We offer a wide variety of subjects that meet the interests of our students. These range from Languages, Mathematics, Sciences, Arts, Creative and Performing arts. These are offered by a team of carefully selected and recruited competent staff that is alive to the uniqueness of the 21st Century student and the demands of the ever changing job market. Premier Academy Alumni are leaders in the corporate world.
And therefore, anyone considering an institution of learning that will meet the needs of every child; open doors that will spur all round growth, and development catapulting them into choice higher institutions of learning thereby becoming responsible individuals that impact the world; then Premier academy is the answer.
We have been tried, tested, proven and trusted!