Thursday, 4 November 2021
7am – 4pm
Kindergarten & Prep School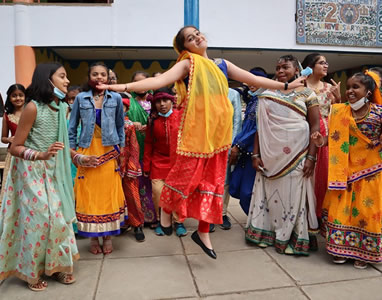 Dear Parents/ Guardians,
"Educating the mind without educating the heart is no education at all." – Aristotle
Premier Academy aspires "To provide each student a diverse education in a dynamic environment that instills discipline, inspires motivation and drives excellence in learning". We attempt to create individuals who may become independent and self-sufficient, may succeed and contribute responsibly in a global community.
Premier Academy has always taken pride in perennially producing the top students in Kenya, Africa and the World in International examinations. Moreover, we feature prominently in sports, the Arts and other co and extra-curricular activities. The Covid 19 Pandemic failed to deter our enthusiastic teachers and students. Our Indomitable Spirit could not be conquered. We continued to deliver lessons, assess students and implement remedial measures. The Board Examination Results of 2021 say it all.
Finding the school that is the right fit for your child is one of the most important decisions your family will make. Our website will give you a feel of our nurturing and intellectually stimulating environment, which is conducive for creative, exciting and innovative learning and which helps us achieve our vision. I also welcome you to pay us a visit at our Prof Wangari Maathai Road Campus (through prior appointments only) so that you may interact with the unique ambience provided by our picturesque and serene setting, which provides an environment of excellence where students reach their full potential in academic, sporting, creative and moral development.
You shall also find us on Instagram, Facebook and YouTube which shall provide more information on our Academic and Extra-academic achievements. I hope you enjoy visiting our website and I wish you all the best.
Best wishes,
Mr. CHINMOY BANERJEE
I just wanted to show my appreciation for how the school has handled the Diwali festivities. The Rangoli Competition was a very good idea and even the non-Hindus showed such keen interest - it was wonderful! It is also nice to see the Year 6's participating in Garba. Again, a wonderful initiative. I'm also told there is Diwali decoration at the entrance. The children are really getting into the festive mood! Some wonderful changes, thank you very much!

Happy Diwali!
Weekdays

7:30 AM – 4:30 PM

Saturdays

7:30 AM – 12:30 PM

Sundays & Holidays

CLOSED
University
Placements 2020/21